What to Do for Your First Valentine's Day as a Married Couple?
February 11, 2022
A wedding is a beautiful journey chosen by two dreamy beings, hopelessly in love with one another. It is one of the most romantic stages of life that you can share with your partner. It goes on with a lot of different phases and journeys.
Having a partner committed to you is a powerful and empowering feeling as there is someone to guide you and support you at every step. But, we all know that this comes with some great level of responsibilities that includes understanding more, letting go of things more, compromising more, loving more, caring more, respecting more and giving each other cute surprises every once in a while to keep up that spark.
Since Valentine's day is approaching, your next pick for the same can be this ecstatic day.
Let's begin with a magical way ahead for this special day, for you to awe your partner.
What's Cooking? Good looking!
Cook together; there's something about cooking that brings couples closer together. Many cultures say that the easiest way to get to somebody's heart is with food. Cooking together can be both enjoyable and romantic.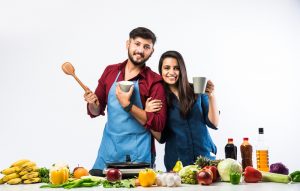 You can pick a few favourite dishes of your partner's choice and cook everything from scratch, together. Spend some quality time together learning a new dish and enjoy afterwards with a romantic movie and candle night set up with some jazz music.
Get your hands together on something crazy-crafty
Make a scrapbook with images from your first date to the present to relive romantic experiences with your lover. First movie together, restaurant together, drive together, trip together etc.
Many of us save mementos from special moments with our loved ones. If you are the one who has collected them all then include them in your scrapbook, along with some lovely photographs of the two of you. Watch their expressions as they receive this cute gift.
A Digital Couple Portrait Painting
Painting is a very dreamy way of expressing your love for someone. It literally helps in capturing the essence of a person. Right from their iconic expressions, features, their beloved accessories etc.
A Couple Portrait Painting is another excellent present for First Valentine's day that your partner will cherish for a lifetime. Any photograph, such as the wedding photograph, the first date photograph, the first long drive photograph, or any photograph that depicts your favourite moment spent together can be painted digitally.
Unlike materialistic gifts and things, this can be one of the purest and unique ways to express your love to them. Your parents will feel so many emotions altogether when they see this.
They might also end up getting teary-eyed. Such a Digital Oil Painting will look good in your living rooms or bedrooms or even office desk areas. It will also serve as a nice reminder of your incredible closeness and aid in the further strengthening of your relationship.
Oilpixel can be your go-to place if you want a Couple portraits painted brilliantly.
Note it Down
Love letters are usually effective, especially after a marriage, because they are the last thing your spouse expects. We all miss the butterflies we used to experience when we got a love letter from someone special, so bring them back by writing a love letter to your lover.
Write all their cute, funny, annoying but unique things that you find adorable about them, which end up making you feel more in love with them.
"Dancing in the dark, with you between my arms"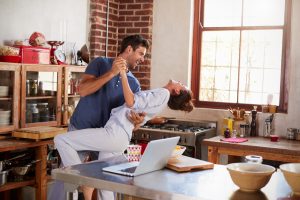 If you happen to stay at home doesn't mean you can't make it 'perfect'. Dance the night away! Let every lyric bring you closer to your partner. So, after dinner, turn on your favourite music, or, better yet, the song you danced to at your wedding, and invite your spouse to slow dance with you. Let the rhythm of romance flow.
Spa-cial Treatment Time
A full-fledged spa day for both of you will take that couple's massage to the next level. Massages, cleanses, manicures, and pedicures go for anything and everything. Don't forget to relax in the sauna or whirlpool. You can also sign up for a yoga or meditation class together and help each other in clearing your thoughts. Go for this recreational activity if you want a relaxed-romantic day ahead.
Long Drive
There's nothing more romantic than taking a long trip with your significant other on this beautiful occasion. Travel down the exotic roads and soak in the countryside while listening to your favourite music on the radio, or drive to a destination such as a lake and enjoy each other's company while admiring nature's beauty.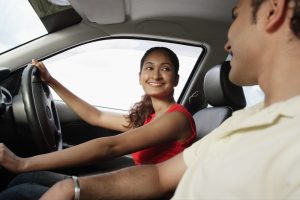 You can also stop along the road at locations you've been wanting to visit, such as coffee shops, antique shops, or bookstores, and purchase each other meaningful and affordable gifts.
With these different ideas and plans, take the romance up a notch and ditch the customs. We are sure that giving roses, cards, chocolates is a classic and tested-true romantic tradition but it's time to take up something conventional.
Go as deep as your heart desires, it doesn't mean that it has to be something super expensive and materialistic, but just something which is going to be romantic and touching enough to bring you and your partner close and cherish the little things you did together.
We hope that with a few of such conventional items listed above, you were able to decide your Valentine's day getaway plan with the love of your life. They deserve the world and we are sure that with your pick, they will be able to feel so.
We would love to know what you did on this day and how else do you plan to celebrate such days ahead. For more such ideas and updates, stay tuned with us and expect something funky and out-of-the-box ideas for your loved ones, for different occasions. Oilpixel wishes all the loved ones a very happy Valentine's day and lots of strength, happiness and love to the single ones.