OilPixel, a digital painting studio, paints your story on a blank canvas, vividly manifesting every single bit of your persona. Our digital brush strokes gracefully create the work of art- portrait painting, photo restoration, photo finishing or photo manipulation, bringing out your emotions dramatically. With the extensive experience of a decade, our masterpieces captivate both your heart and soul.
Be it self portrait, couple portrait, child portrait, pet portrait, festive paintings or like, our deft artist paint it to perfection, bringing that beautiful smile on your face. Your every piece of art is important to us. We make sure, it is safely and securely delivered to your doorstep bringing that beautiful smile on your face.
Our
customer
stories
near
to our
heart
It keeps us motivated
Read More
Nisha Panchal
Ahmedabad, India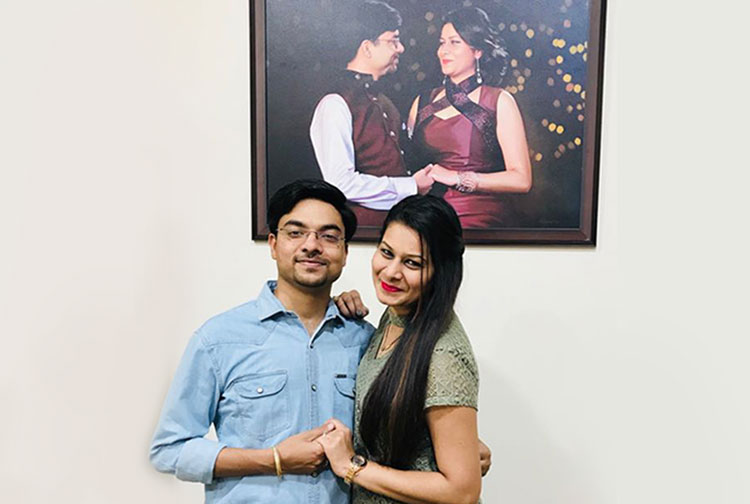 Lakshay Aggarwal
Delhi, India
"Our experience with OilPixel was wonderful. The quality of work was really impressive. We were provided flexibility with size, background and minute details in the painting. It was delivered to us on priority basis on our special request. The painting delivered to us was adored by everyone who saw it framed. "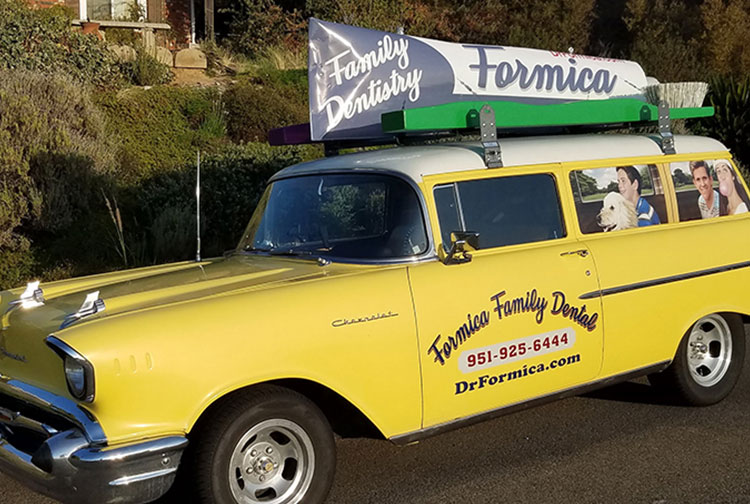 Anyone who does not give OilPixel 5 stars is being stingy. The worked so hard on our order. revision after revision. We were looking for some thing very specific and they delivered. The Value is great! The results are Great. I will be doing business with them again!
Parth Gandhi
Mumbai, India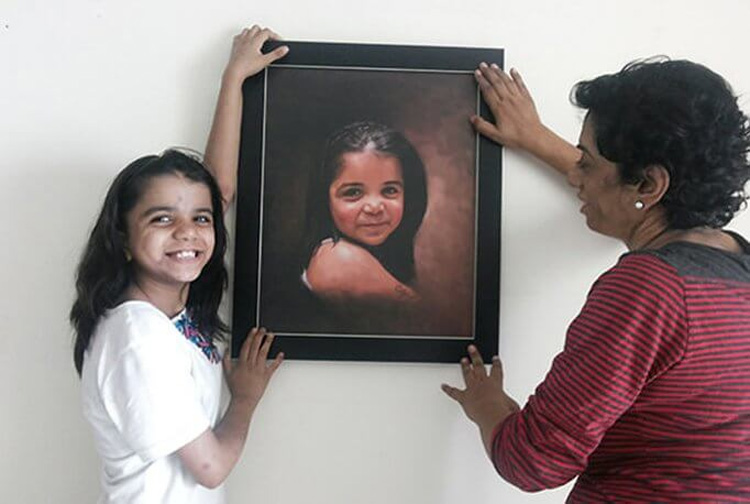 Radhika Sachdev
Mumbai, India
Aarzoo's portrait got delivered in a very attractive wrap in the afternoon, and although I was greatly tempted to open it, I waited for her to arrive from school, and be surprised. Was she delighted? You bet she was. When I told her, "Kapil Uncle has made it from her photograph and sent it from Ahmadabad," she did a double-take, "Not possible!" she stamped her foot down. "Only an artist can make such a beautiful painting" she reasoned.
She was 100% right.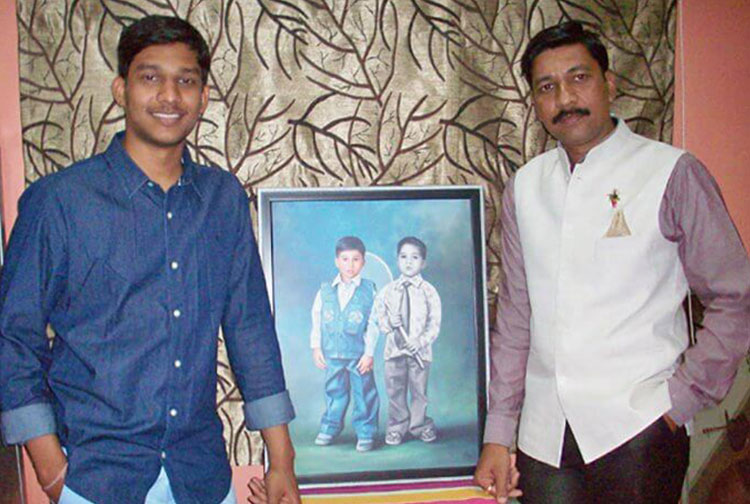 Parmeshwar Shah
Ahmedabad, India
I dream my painting and Oilpixel paint my dream. This is me and my son. We want our childhood painting together and Oilpixel fulfil our wish. I love Oilpixel.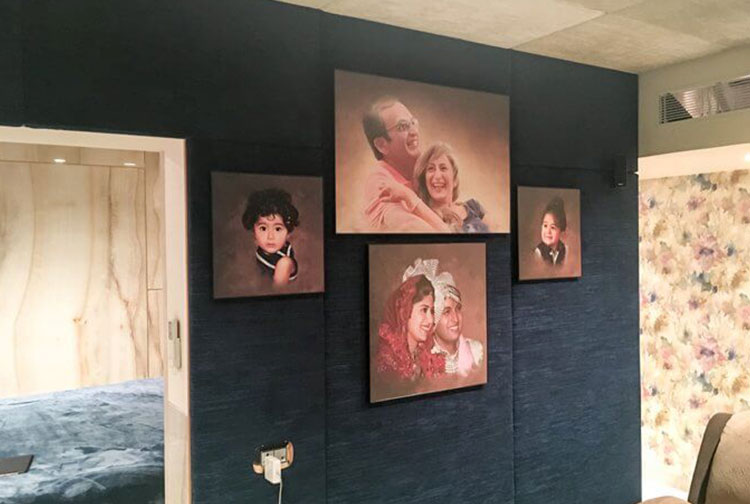 Kiran Ganatra
Mumbai, India
Oilpixel puts life in paintings, I am very happy with workmanship & service provides. To keep our self happy, we must have pictures of our Loved one at home or/at work place.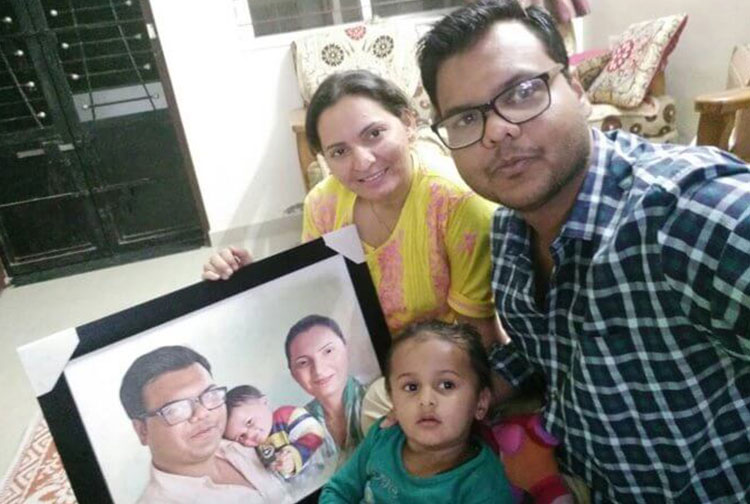 Kamlesh M Rathod
Baroda, India
"Painting work done by OilPixel is excellent. Specially expressions on my son's face are too cute. This was a surprise gift for my wife on our Marriage Anniversary, and as expected She was very happy to see our memorable moment as Painting."