10 creative ways of bringing your old photos back to life
September 22, 2021
It's always good to go through your old photos and revisit some of your best memories. These can be any, a festival, a baby shower, a wedding, a trip, a proposal, a birthday, an anniversary etc. You might be having plenty of photos by clubbing all these events altogether. But, keeping these photos well-managed and organized comes at a very big cost.
Sometimes, coming up with ways to sustain them can be very difficult. You might often think of unboxing it from that typical old photo box and showcase it somewhere you can see it again and again and relive the moments. So, for you to pick up some creative ideas for your old photos, here are a few tips by Oilpixel.
Tips to pick up creative ideas for old photos
Photo digitization
The foremost thing which you should do is to get your old photo digitalized. Post that, make sure you get an old photo restoration done. This is the best way of preserving your childhood pictures, ancestor's pictures, old travel pictures etc and preventing them from any climatic or accidental havoc.
You need not worry about the proper storage of these photos now. Your pictures will be all safe and secure digitally. Further, you can use them for different purposes such as decor, gifting etc.
Photo Walls
With the help of digitalization, you can now bring your pale walls to life with a gala collection of your memories right in front of your eyes. With this, there is no need for extra brainstorming to decorate your walls.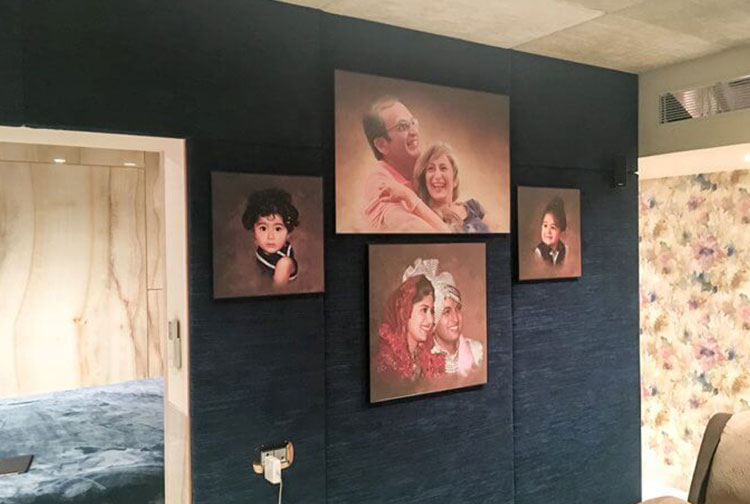 Creating such a personalized photo wall will give you a unique vibe and will be a great medium to start conversations with your guests by narrating some funniest and emotional moments.
Travel Memories Map
If you are a travel freak and love to keep a careful collection and storage of all your old pictures from the best of your vacations spent, then you can definitely think of this option.
You can get a world map border printed on your walls and stick the pictures as per their location and surround them with some good fairy lights. This will give a chic vibe to your walls. So, if your old photos have been damaged, torn or started sticking to other photos, you can rest assured with advanced digitalization like old photo restoration services.
Now, you can print them, arrange them and cherish them well.
Family Tree
This innovative way to remember and seek blessings from your ancestors can be done after availing of old photo restoration services and making sure that the quality of the images is enhanced while decorating them on the walls.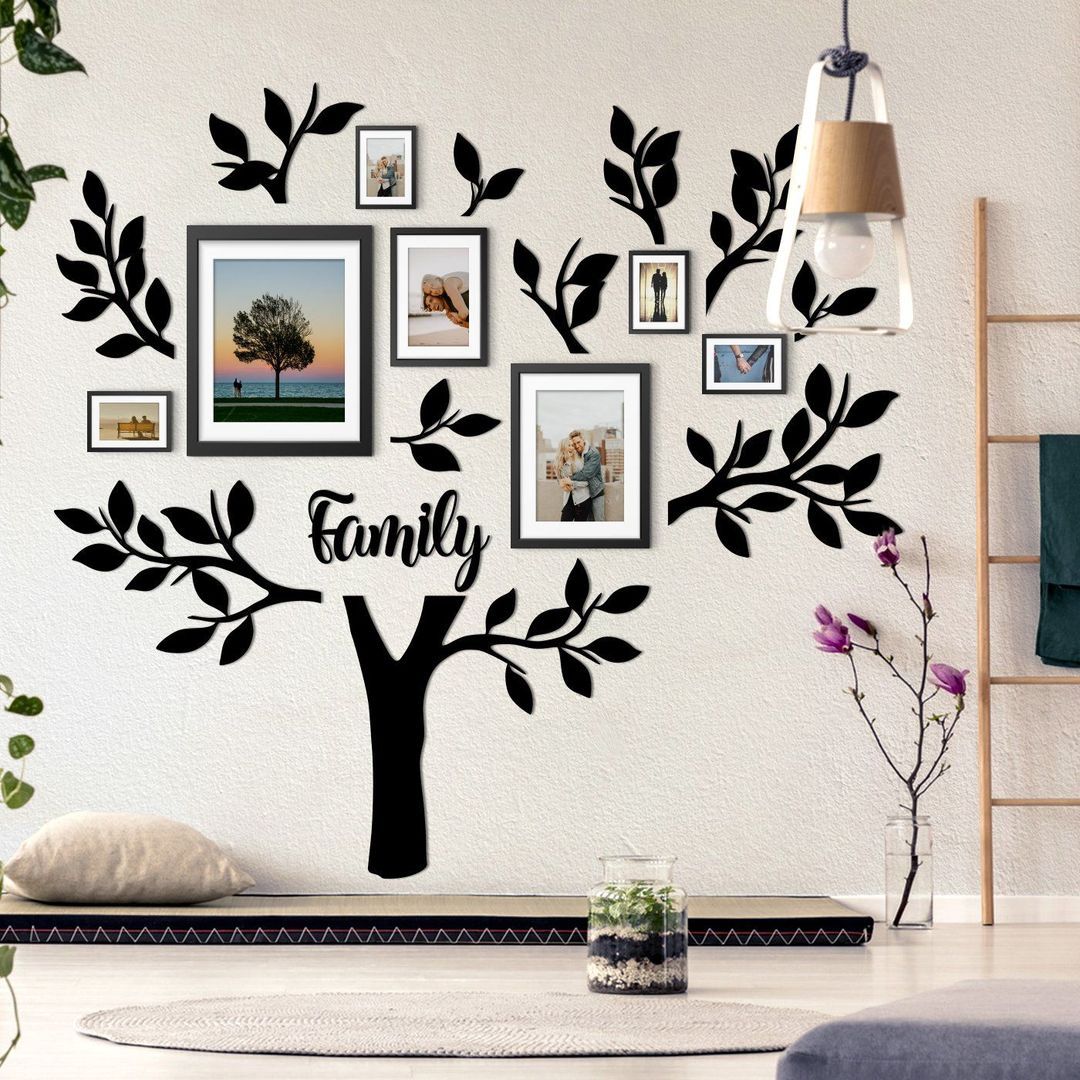 (Image Source: The Comic Store)
You can paint your walls, come out with your artistic side and come up with a beautifully hand-painted wall with old photos.
Photo Locket
Gifting a locket or any kind of accessory to your loved ones carries a different and magnificent gesture. If your friend or lover loves old-school gestures then this can be the right pick.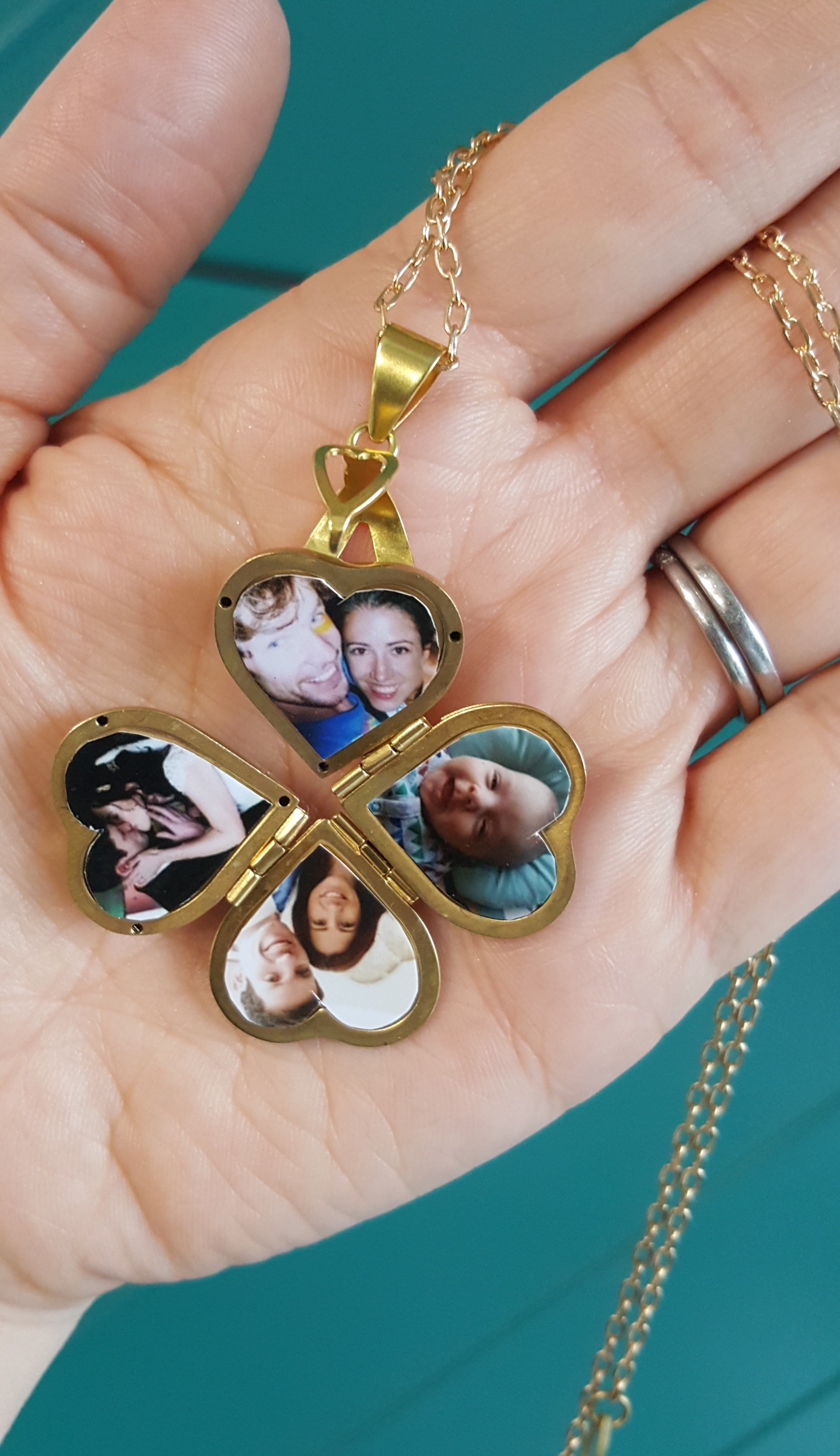 (Image Source: Medium)
You can give them a customized photo pendant. It is going to be a remarkable and cute way of carrying around all your love, support and blessings around their neck with pride.
Lamp with photos
Be it any occasion, a personalized photo lamp can be your go-to gifting option. With a digital collage made of your photos, and the light turned on, the beauty of your photos will be uplifted.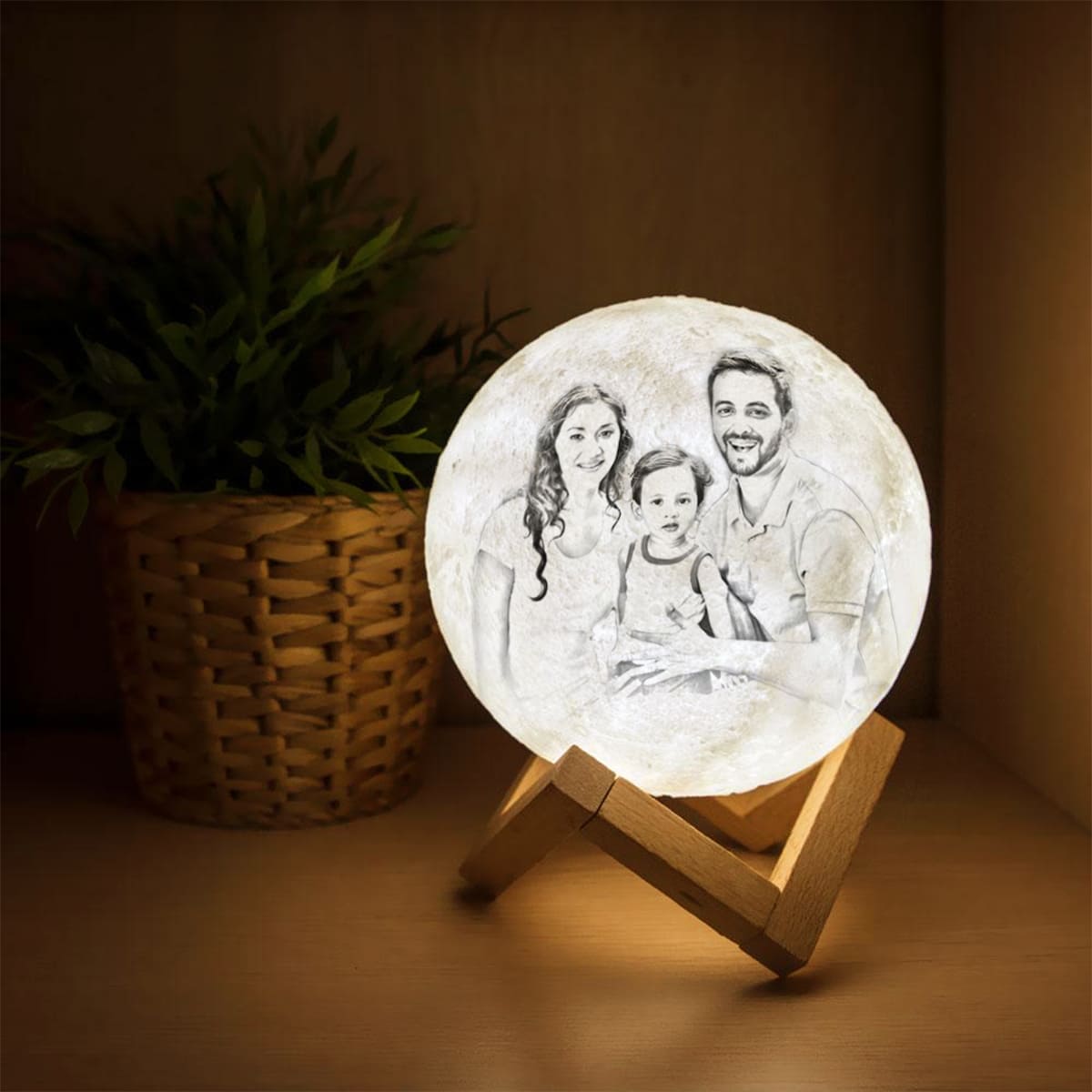 (Image Source: Presto)
You can place this on the corner of your side table, in your living room, study table etc. Your dull old photos can be given more life and colour with old photo restoration services. So, without any hesitation, you will be able to have an HD photo lamp!
Make a scrapbook
This is a very thoughtful way of preserving your old photos. Especially, if you have lost your grandparents and want to keep their memories afresh, you can consider opting for old photo restoration.
Make the old photos lively with this. Now, you can pour your creativity out with any theme, colour and even do journaling on one side along with arranging the photos. Add quotes that are heartwarming, fun patterns, designs etc. as much as you can experiment.
Digital oil painting
One of the trendiest and elegant ways to show your love for old photos is to get them digitally painted. A digital painting is a step further than the usual oil painting because it doesn't get worn off with time.
You can get one and hang it on your walls by getting it framed, or printed on any gifting item like mugs, T-shirts, mobile covers etc. With beautiful digital strokes on the old damaged picture, you will find how magically the lost glow of the old picture is retained with justice.
You can have a look at Oilpixel's collection of digital oil painting and get a better idea about the same.
Photo Calendar
A photo calendar can be a memorable way of treasuring your photos. Instead of just flipping through the months of your calendar in boredom, you can get your old photos digitally printed.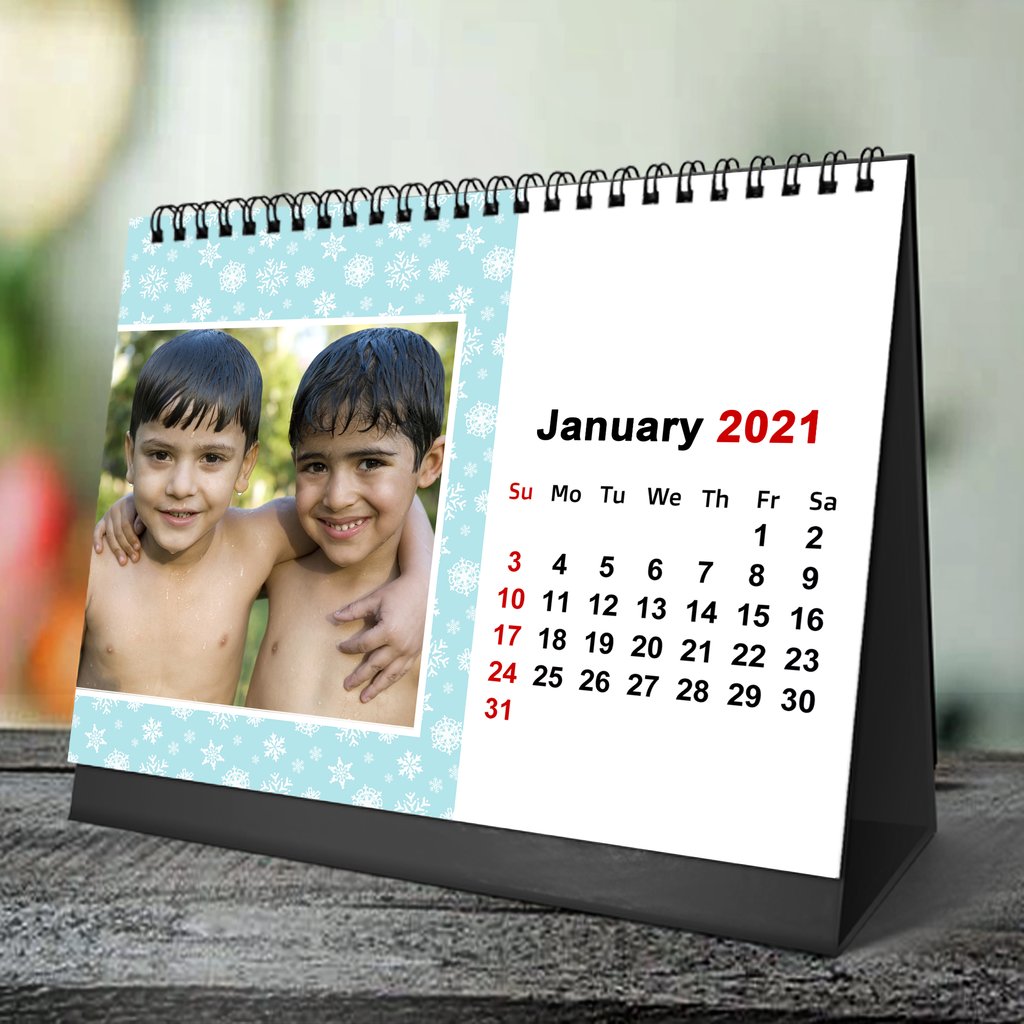 (Image Source: Zestpics)
You can select the best photo for each month which can help you or the receiver to resonate that month with the picture. You can further opt for a photo calendar, wall calendar or a poster calendar, whatever options suit you the most.
Photo Bookshelf
This exciting way of surprising your guests is a must-try. If you are a book lover, then this can be the best decor option.
You can get the best photos printed on the shelf. So every time you, a family member or any guest picks up a book, they can have a glimpse of some splendid memories that you've put together.
We at Oilpixel, believe in precision painting. Our in-house professional artists carefully use the digital strokes to amaze you and your close ones with uniqueness.
You can expect the best digital photo restoration services and digital portrait with Oilpixel because we believe in showing a kind gesture in the most artistic way.
Every masterpiece is created with utmost love and care as if it was our own order! Once again, don't worry about your old photos getting faded away, or damaged. Go for photo digitalization and let them live forever!
You can place the orders by simply reaching out to us at @oilpixel (Instagram), paint@oilpixel.com (e-mail) or ring us at +91-79-40098388. You can expect the delivery within 10-12 working days. Be it any corner, we deliver digitally painted happiness worldwide.