Explore 6 unique ways of treasuring your summer vacation
April 6, 2022
Summer breaks! Hearing these words in itself raises a different level of excitement. To some, it reminds them of their beautifully lived childhood memories. These can be camping, overseas vacation, playing with friends endlessly, going to the pool every day, sleeping in till late, driving off to somewhere new etc. Summers sometimes are a prime time to celebrate the accomplishments that everyone has worked for all year long and sometimes just leisure or a romantic getaway. We all have lived our summer breaks differently yet magnificently.
All-in-all, it's the best time to take your loved ones on a mesmerising getaway. When you are traveling around with your loved ones to an exotic location, it is natural to carefully keep a track of the moments and later cherish them. Capturing pictures with the help of a camera is one thing that we've been following traditionally but, have you thought of exploring some other ways? If yes, then this blog can be an exciting read for you.
1. Save your souvenirs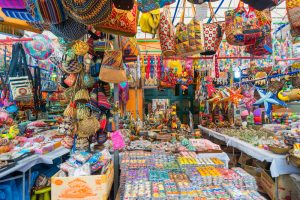 Get a map of your recently visited city and highlight your favourite traveled destinations there. This can be a great recollection of all the precious moments spent there. Another unique way of remembering your summer vacation can be saving some classic souvenirs. These can be either one of the following:
A boarding pass of your favourite destination.
Tickets from amusement parks, galleries, museums, and concerts.
Different types of shells from beaches.
Postcards from certain destinations etc.
2. A Photobook with Digital Portrait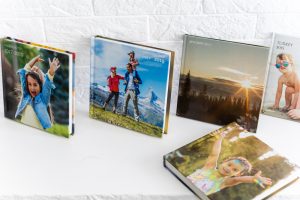 A photo book is a fun way of living your exotic memories. First, you can pick up your preferred style, a theme. For eg: If you happened to visit Africa, you can create a photo book with a jungle theme. You can also consider getting this created with a digital portrait. Then you can start with some witty opening lines and narrate a short story of your trip.
You can also mention briefly about your family members/friends and some of the fun moments experienced. Remember to choose your style that would reflect your time spent in a well-organised yet aesthetic way. You can go for a visual narrative as well without any accompanying text.
3. Jot down a Journal
We all are already aware of the fact that not everyone is a writer. But, jotting down a travel journey can be an excellent way of treasuring your memories. Additionally, you can get a digital portrait on the front and back cover of your journal with a collage of your favourite pictures.
While writing, at the end of each day, carefully note, "where did you go?", "what activities did you do?", "what were some bizarre moments experienced?". Even if you happen to travel alone for a staycation, even then doing this activity won't hurt. Take a break from your work and document your moments well. It's only later on you will realise how valuable these scribbles would turn out to be.
4. Digital Family Portrait Painting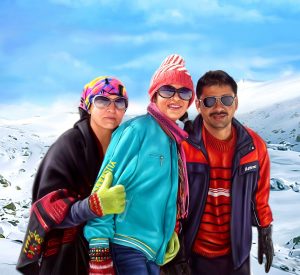 Order a digital family portrait painting
If you recently went on a family trip together, then you can consider getting this done. When we talk about a moment spent with family, it is not just "any moment". It is a whole different feeling, Especially, when you reunite and go on a long-awaited holiday together. Opting for a family portrait painting will be like having a glimpse of those moments shared, that would help you breathe a calmer and fresher breeze again.
You can get in touch with our in-house artists to get it done flawlessly. Once you receive it, just hang it up at your prime wall. This will not only be a pleasing visual to you or any visitor but will also add a nice personal feeling to the space.
5. Digital Couple Portrait Painting
Order a digital couple portrait painting 
Taking a trip with your better half is super dreamy. It's a brilliant way to strengthen your bond with them. It helps in rekindling the romance and making meaningful connections. Now, as you take up this romantic getaway together, you would want to relive those exciting moments again.
With Oilpixel, you can get a couple portrait painting and add an extravagant art piece to your home. This is a marvellous form of digital portrait painting that combines a conventional form of painting with newly evolved technology. We highly suggest you opt for it. You can reach out to us by emailing at paint@oilpixel.com or ringing us up at +91 (79) 400 98 388. We would be grateful to assist you with the same.
6. Digital Self-Portrait Painting
Order a digital self portrait painting
Taking a trip all by yourself is another level of adventure. As thrilling as it sounds, it brings you in deep contact with your own self and makes you more self-conscious and aware. So, be it your detox trip or your self-awareness trip, if you are someone who is a lone-wolf and loves to go places all by yourself, then this is for you.
Let your favourite solace moments spent in the mountains, woods, between the skylines or beaches painted digitally. Treasure your self-portrait painting and flaunt your journey with confidence. We are sure that after looking at your summer solo-travel painting, your loved ones will be more curious to know your story.
Vacations not only bring people together, but they help us create some of the most ecstatic and exciting memories to be cherished lifelong. Summer breaks are fun and we hope so was your trip. We hope this curated list on how to remember your summer vacations forever was helpful to you. Also, we would love to know how you spent your summer breaks, what all you do and where and with whom did you go? We would love to know it all; Drop them down in the comments. For more such content, stay tuned with Oilpixel.